Workshop on Ten Years of BabelNet and Multilingual Neurosymbolic Natural Language Understanding
4-5th July 2022: ready for the BabelNet and neuro-symbolic NLU Workshop?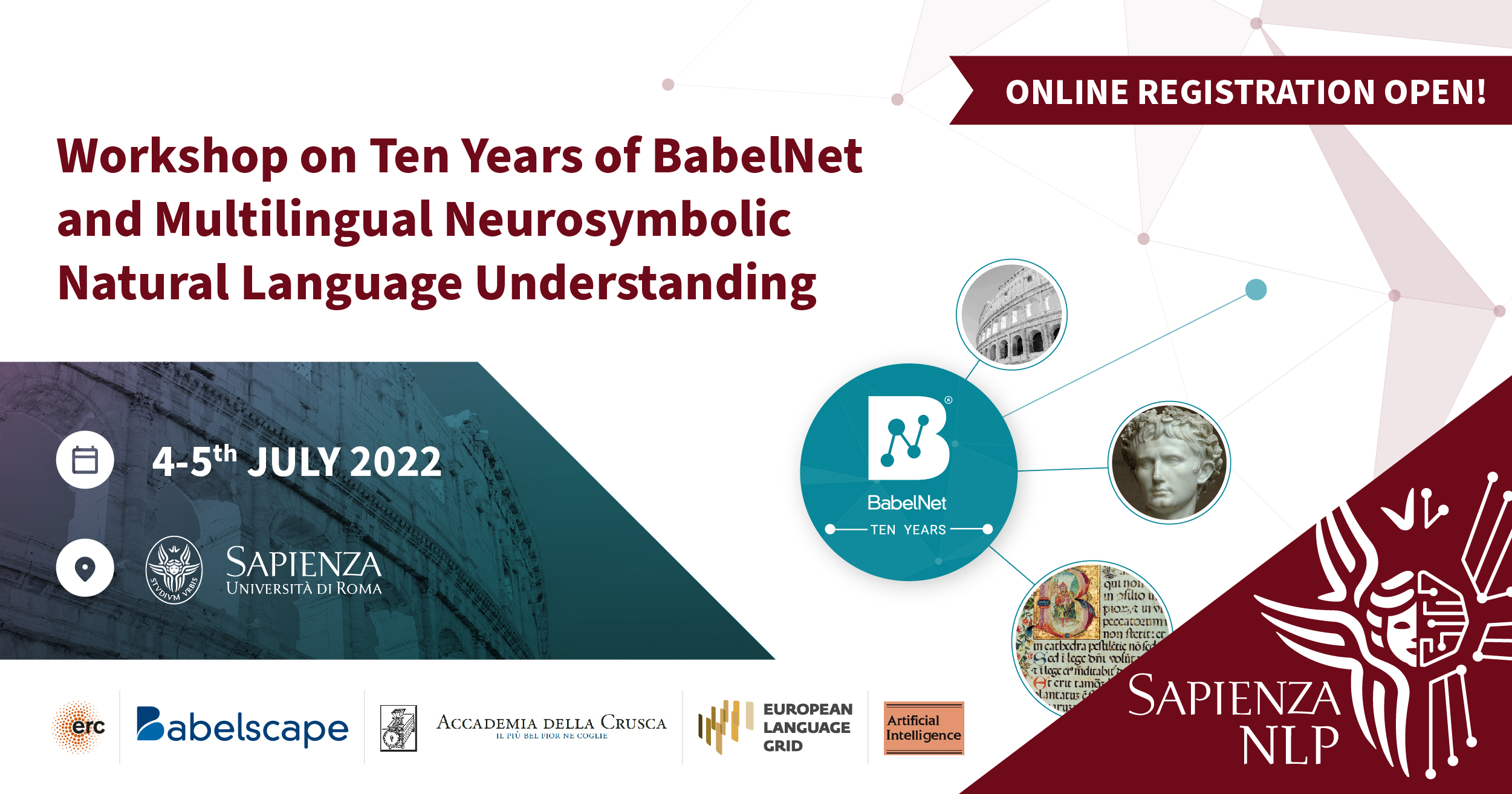 This 2-day workshop organized at Sapienza in the Department of Computer, Control and Management Engineering takes place after more than 10 years of research on multilingual Natural Language Understanding to celebrate the most far-reaching and novel multilingual dictionary and knowledge base,
BabelNet
, currently used by more than 1000 universities and research institutions, and discuss the future of neuro-symbolic approaches to Natural Language Understanding.
This event is co-sponsored by Accademia della Crusca (the oldest linguistic academy in the world), the Artificial Intelligence Journal and the European Language Grid .
Registration for online participation in now open: Sign up for the event!
Check out the talk session schedule